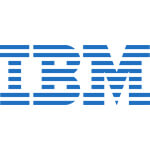 IBM - A Runner Game
VR TRADE SHOW EXPERIENCE
CLient
IBM — The International Business Machines Corporation is an American multinational technology corporation headquartered in Armonk, New York, with operations in over 171 countries.
Services
Trade Show Entertainment
Virtual Reality
Deliverables
A custom interactive VR experience
Challenge
IBM came up with an idea of creating a runner game to promote their new processors that are "running" faster than competitors. The goal was to create a simplistic VR game to attract audience to the IBM booth. The low-poly style was preferred by the client due to the popularity of Minecraft and other similar games. Additionally, the client wanted to allow players to collect points in order to win branded IBM prizes.
Solution
The game itself is as simple as it gets: as you're running along the street, you have to collect coins, just like in Mario. However, instead of coins you could also collect IBM processors that add +100 points. This way we've stimulated players to focus on the product, creating a long-lasting impression. 
At the end of the day, top 10 players received prizes from IBM.
SEE IT LIVE
Result
It was important to make the experience short enough, so that we could maximize the number of participants. As a result, each headset provided for over 500 impressions during the first day of the trade show!