Virtual Property Tours
Run showings from your office or remotely, even before the property is built
Feature
Virtual Showroom
You no longer need to wait for the units to be built to bring clients and investors in. All you need to give potential buyers a tour is a VR headset, a mobile phone, or a tablet. Bring the property to your clients, or welcome them at your Virtual Reality showroom in your office.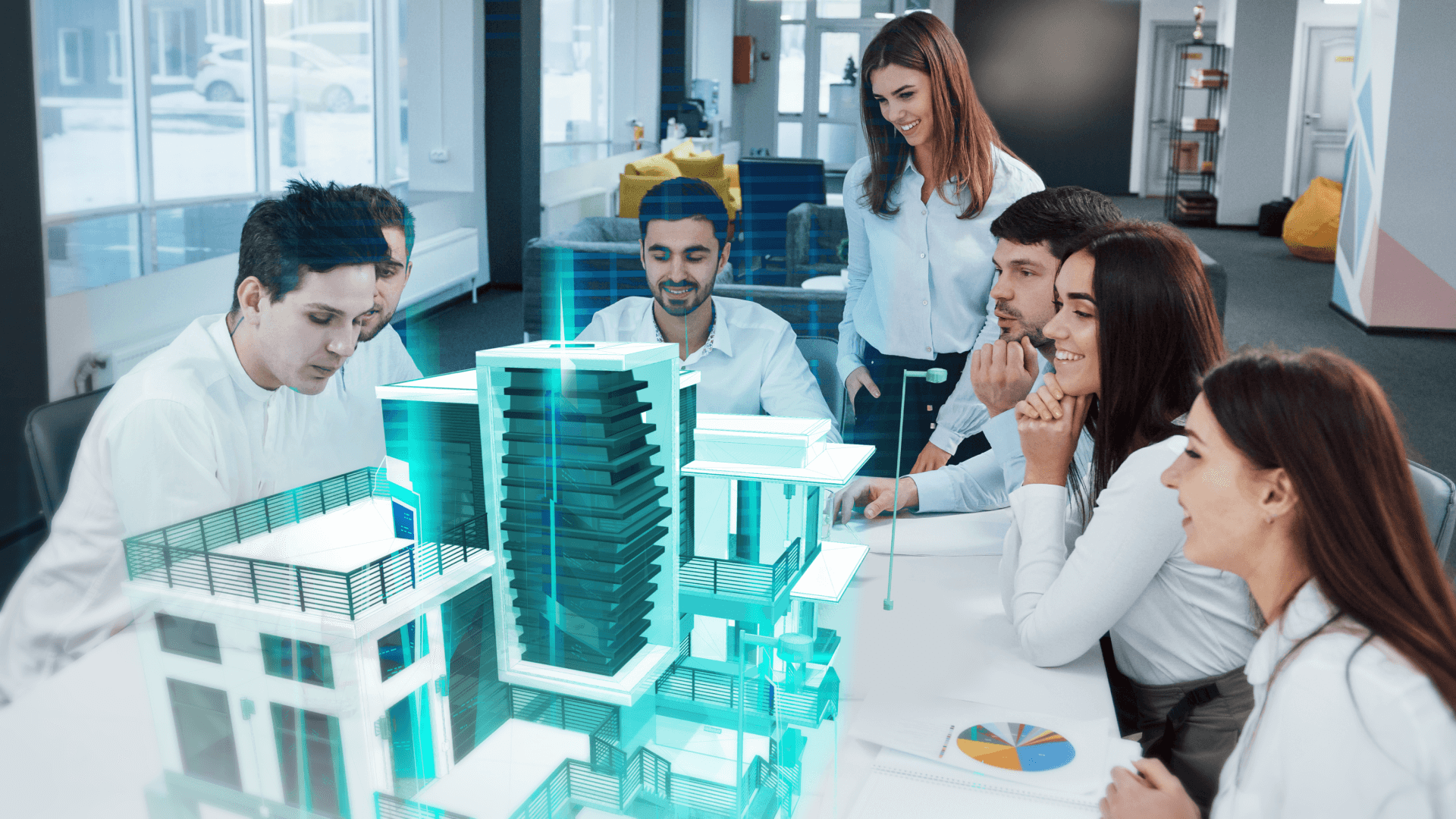 Our VR tours represent properties' dimensions and qualities with such a great accuracy that development companies use them to help architects to make critical decisions when designing new buildings
Feature
Augmented Reality Portals
Our AR solutions provide 360 degrees of exploration along with interactive features to maximize buyers' engagement. Select the property of interest from a catalogue and project its virtual model into the real world using your Tablet or a Smartphone, letting clients to walk around the property like if they were actually visiting it. 
Feature
Interactive digital floor plans
Forget the black and white boring floor plans. Show your property's real colors with 3D interactive plans that will help investors to understand the real size and alignment of the spaces. Or install the web module on your website to help visitors navigate your building and quickly find what they need.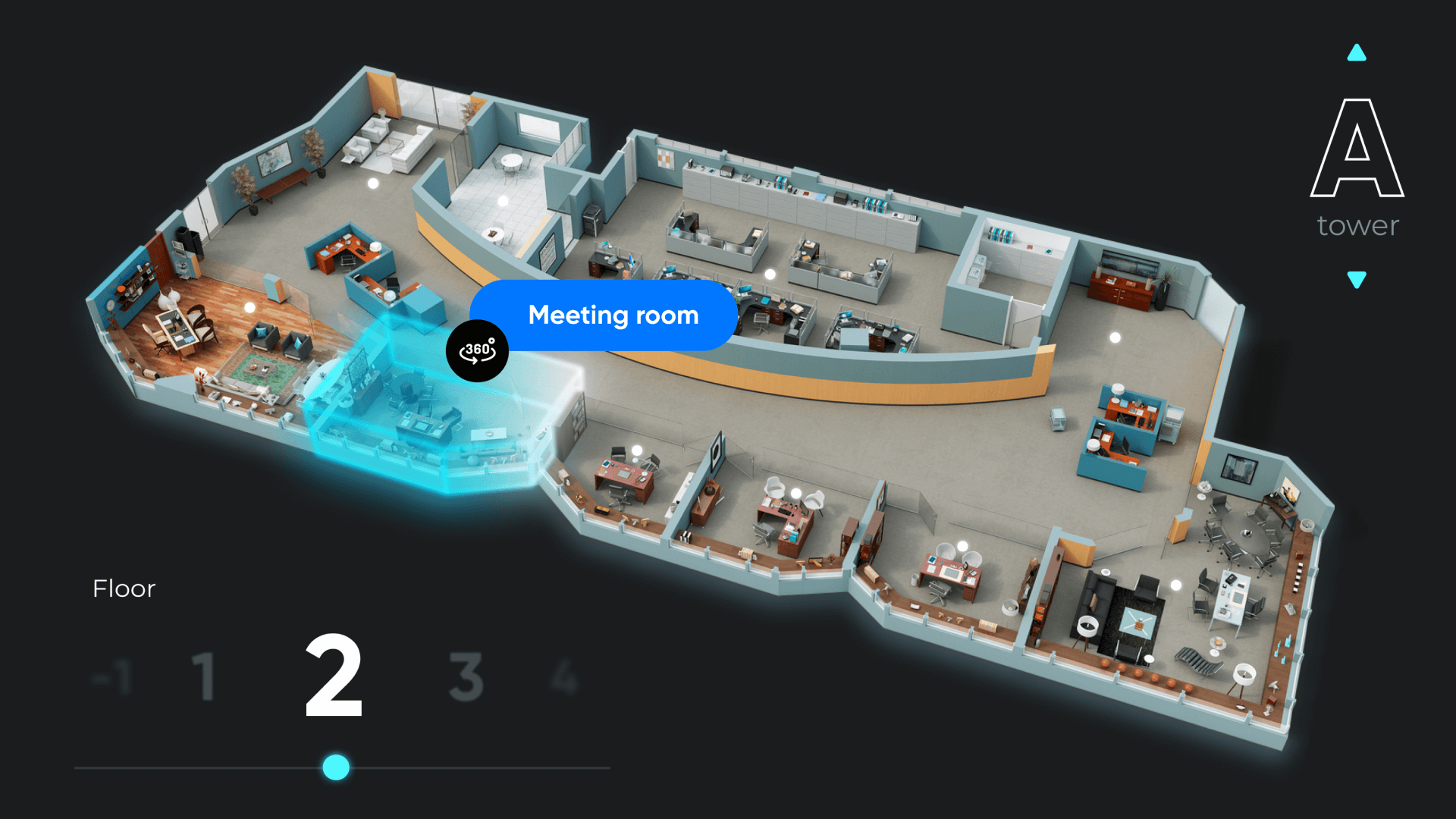 Feature
High resolution 3d-panoramas
Embed Matterport-like experiences into your website or web listings. It also provides for an immersive VR experience if used on mobile phone or a tablet! Users can navigate through the property using their keyboard and mouse
Compatible with all major web browsers including Internet Explorer, Google Chrome, Safari and Firefox. This add-on makes it a matter of a single click for each and every of your customer to try VR from your website using any device.
Featured Project
Immersive VR Experience Example
Immerse your clients in the world of 3D virtual reality allowing them not to only seamlessly walk around a house or a condo, but to customize interior design and interact with it.
EXTRA
3d Renders
Any VR tour comes bundled with the set of property renders of your choice!
Works at any mobile device: smartphone or tablet, at the same time supporting all the major VR platforms such as Oculus, Valve Index, and HTC Vive
Your clients can tour properties from anywhere around the world! No more limitations of selling to local clients only and no need to travel for foreign investors
Let customers pick finishes and upgrades and immediately see how it's going to transform the property. Re-arrange furniture and measure distance between any objects in a room!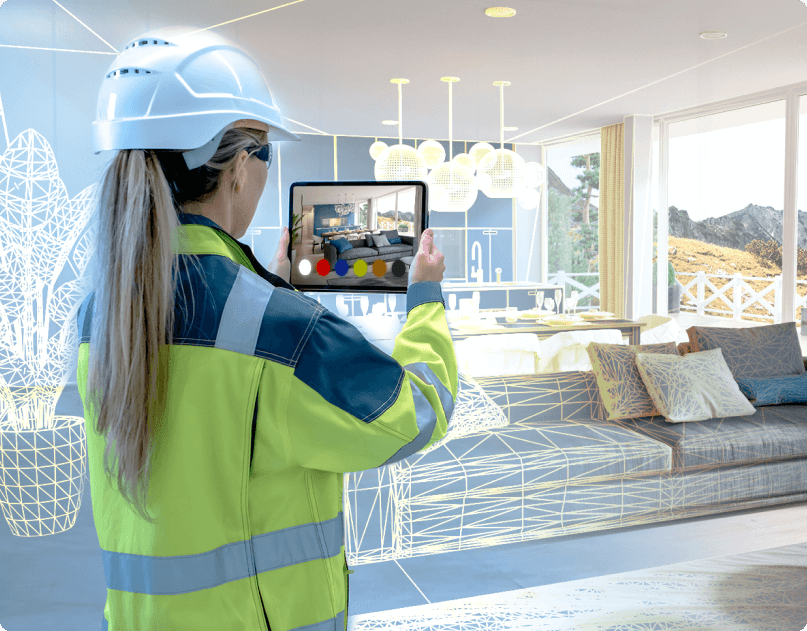 Real-time Configurators
Whether you're an architect trying to come up with the best plan for living areas, or the future property owner deciding what color of hardwood floors to pick  – VR Proof of Concept will make it easier for you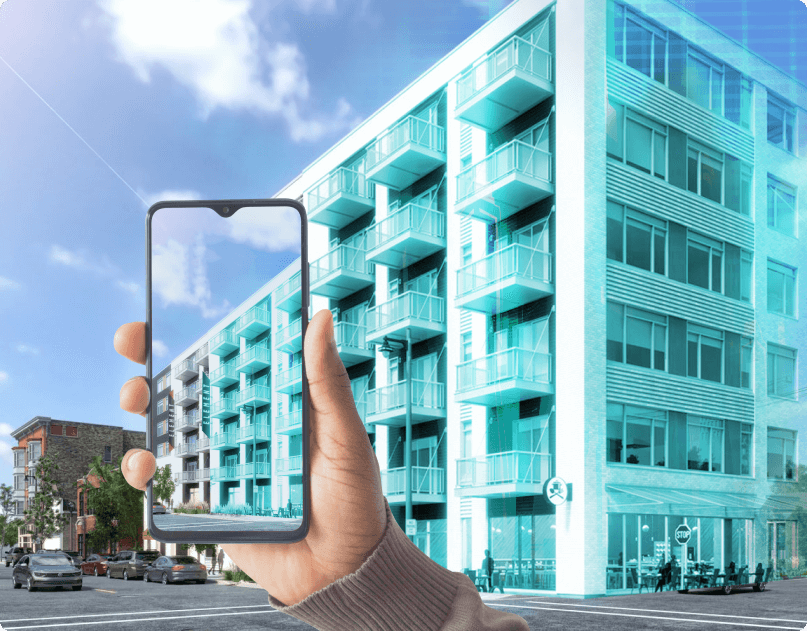 Exterior Placement Previews
Project a 3D model of your building to the construction site to see how it's going to look when construction is completed