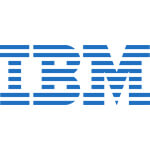 IBM - AR / VR Digital Twin
VR TRADE SHOW EXPERIENCE
CLient
IBM — The International Business Machines Corporation is an American multinational technology corporation headquartered in Armonk, New York, with operations in over 171 countries.
SAP SE is a German-based European multinational software corporation that makes enterprise software to manage business operations and customer relations
Services
Trade Show Entertainment
Virtual Reality
Deliverables
A custom interactive VR experience

Challenge
Create a «digital twin» — an augmented reality and virtual reality representation of an uranium mining facility located in Kazakhstan. Integrate the solution with SAP to display production real-time data to enable learning for trade show participants.
Solution
We have visualized the working process and the control station of the mine. The player could monitor real-life data on the production volumes, key economic indicators and the condition of the key nodes. This has been achieved through the seamless integration with the SAP ERP backend that catered data into our solution through an API layer. 
The VR portion of the solution allowed players to explore the facility, whereas the iPad-powered AR solution provided users with a bird's eye view of the mine. AR users were also able to see the VR player projected into the scene in real time.
SEE IT LIVE
Impact
The solution has been presented at the most significant event of the SAP Forum 2018. Interactive AR/VR program helped to accumulate the real-time insights. The engineers were able to identify hidden process interdependencies, recommend recalibration and process modifications, and even predict future production outcomes.