Eat Like a Champion - Brand Loyalty App
BRAND PROMOTION AND LOYALTY
CLient
Carrefour SA

— is a French multinational corporation specialized in retail. 
Services
Brand Promotion
Loyalty campaign
Augmented Reality production
Mobile application development
Deliverables
The football book of best recipes
Mini-games for the app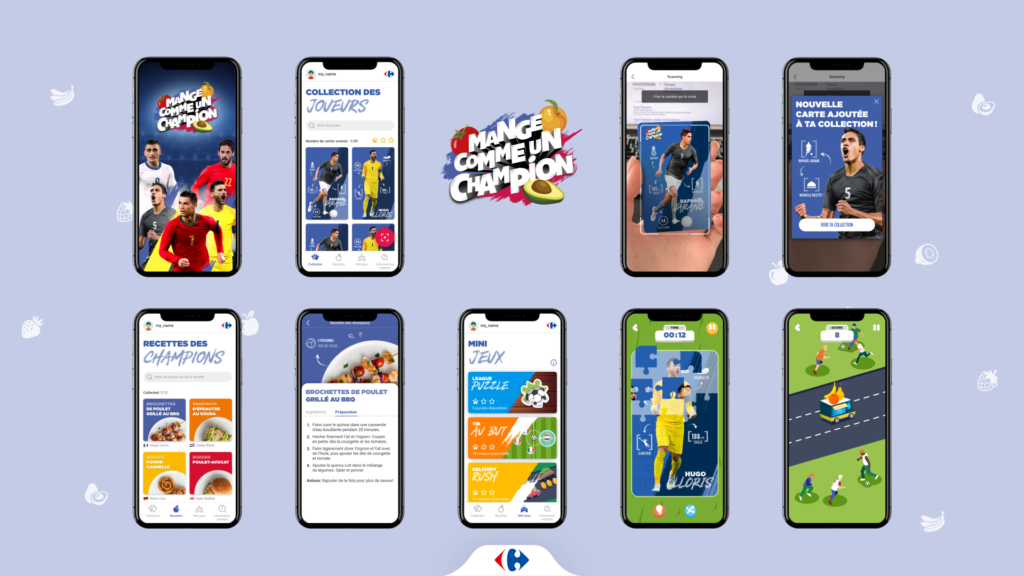 Challenge
In January 2018, Alexandre Bompard announced a strategic plan for the company, entitled «Carrefour 2022», that seeks to make Carrefour the «leader of the food transition for all». The plan includes measures for better food and package sustainability, development of organic products, e-commerce partnerships, mobile loyalty programms, and two billion euros in annual investments from 2018 as well as organisational and cost reduction measures.
Design a loyalty program for a family audience that has a positive social impact and promotes a healthy lifestyle
Inspire young athletes and footbal fans to eating healthy
Use popularity of footbal and everyones' favourite football players to create interest around the campaign
Solution
Engage gen Y & Z audience by providing users with simple recipes of the favourite dishes of the famous football players. 
Health + Tech + Sports + Educational Format
Interaction and deep connection with physical retail
Close connection with Carrefour brand values of «Carrefour 2022»
Collectible cards activate new recipes and add football players to the collection – create your dream team!
Learn interesting facts about the unlocked players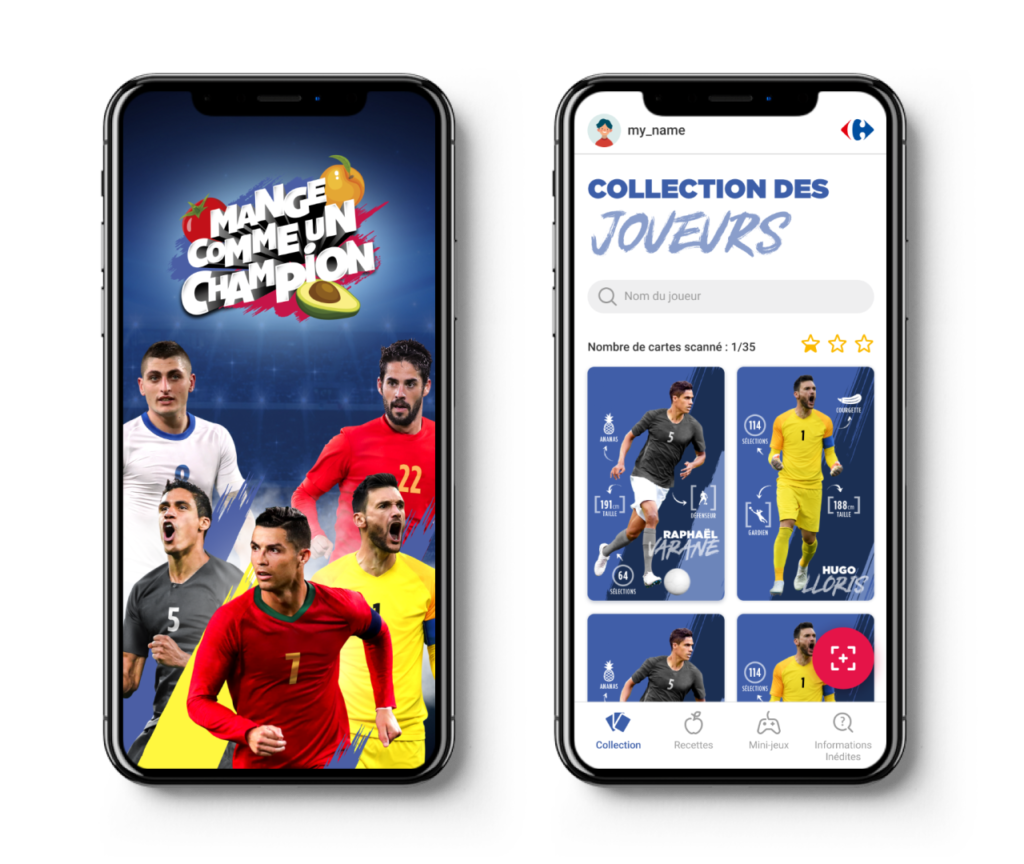 ACHIEVED
Result
The application has been downloaded thousands of times with the close to 5-star rating. 
For the period of the campaign the sales of Carrefour stores has increased by 2.5% over the previous month, and by 5% over the same period of the last year.
INTERACTIVE
AR Mechanics
The AR experience included the ability to scan the AR cards and unlock new players and their favourite dishes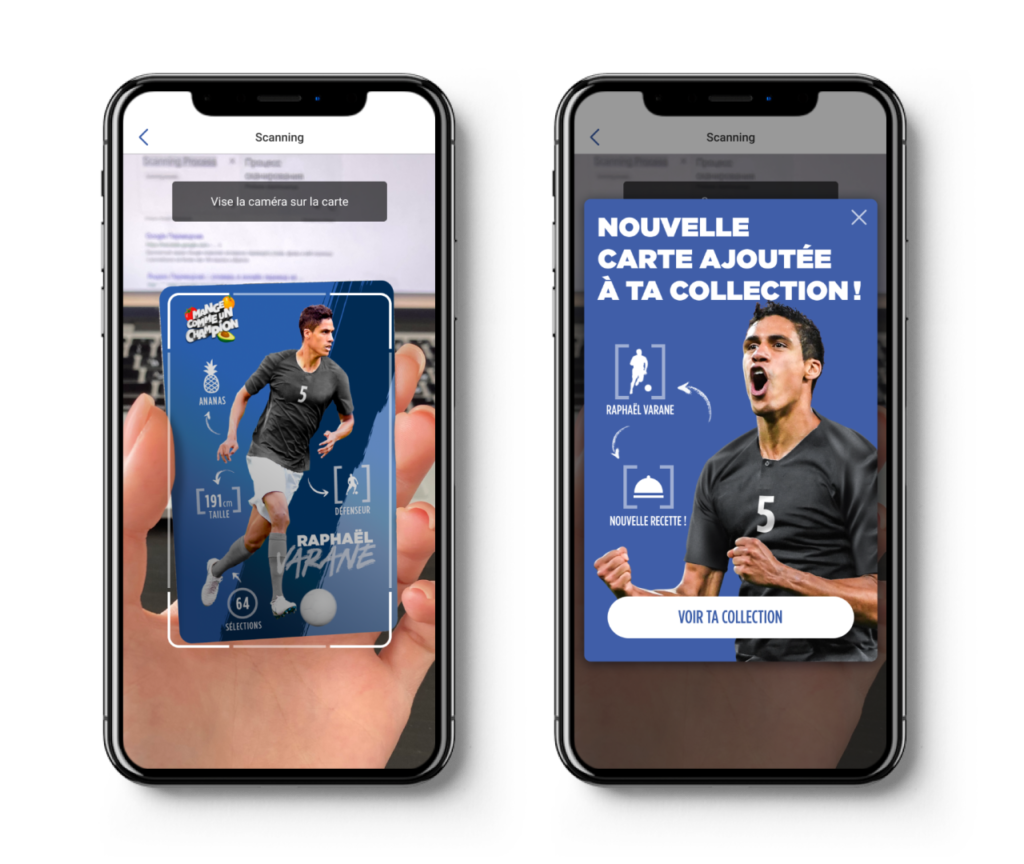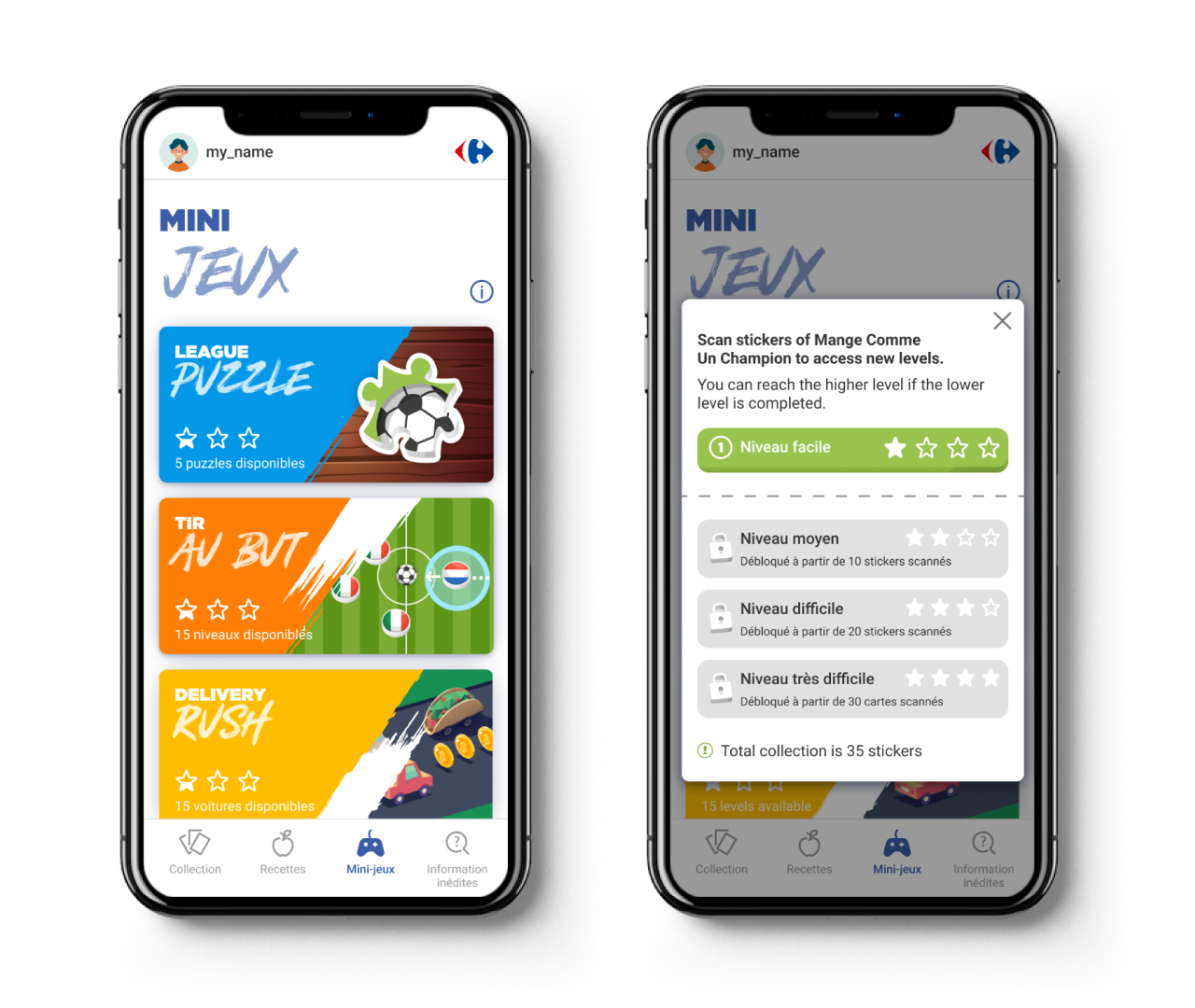 SOCIAL ENGAGEMENT
Gamification
Climb up the leaderboard by collecting new cards or beating levels in the integrated mobile mini-games
Share your rank or the favourite recipes with your friends in social networks
IDEA OF THE
Mini-games
The mini-games were tied to the two topics: football and healthy nutrition. Collect game points by solving puzzles, driving a food truck, catching groceries into a basket, and more!